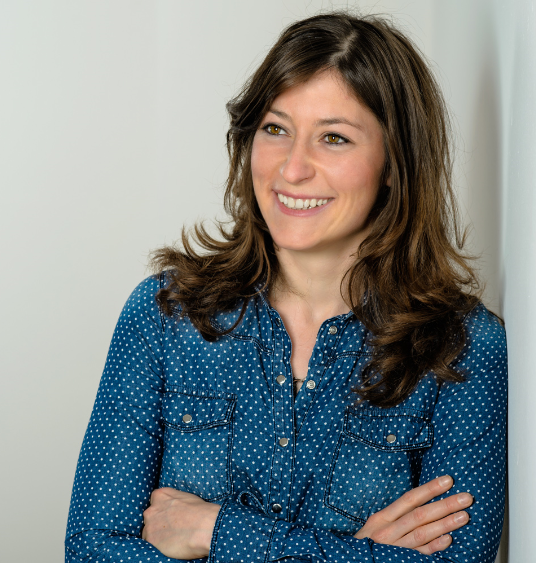 Katharina Hänsch
As a born Rhinelander Katharina knows how to see things in a positive and humorous way. She has the gift to bring things to the point with her sympathetic and loving nature.
For twelve years she has done vaulting (gymnatics on a horse) as a competitive sport.
The wonderful team spirit she experienced during this time has enriched her for life.
However, stage fright also belonged to her competitions. Not until many years later, after breaking her cruciate ligament while snowboarding, she confronted herself with the pressure in her mind that had built up in sports, which has been her soul of life at the same time.
That was the moment to go deeper into the connection between body, soul and mind to come back from the injury even stronger. 
While studying sports at the German Sport University Cologne, she acquired sport scientific know how and wrote her diploma thesis about attention control in sports games.
After graduating as a sports scientist in sport economics and management, she worked in the sporting goods industry at GIBBON Slacklines where she was responsible for marketing & sales and managed the national sponsored team of slackliners. 
Three years later she went to the footballclub VfL Bochum 1848 where she was looking after sponsors and cooperation partners. While Katharina worked in the sports business, her passion and interest according tot he mental component in athlets and teams grew.
After a three-day internship at the sports psychologist diagnostic of TSG 1899 Hoffenheim she was so fascinated and inspired by the options for mental training that she absolved the professional education at the Center of Mental Excellance to become a sportpsychological expert, recognized by the asp (Arbeitsgemeinschaft für Sportpsychologie in Deutschland e.V).
During that time she worked a lot with eAthlets as well as with artists, high performance athlets, private persons and junior managers. At the moment one of her main focuse is mental training in the field of eSports.
In her work a respectful and holistic approach of moving body and mind is very important to her.
"The focus is on the person and not on the performance. Only those who know and understand their body and mind can perform successfully in the long run and call for top performance."
Interested in getting to know Katharina? Get in touch with her.
She is looking forward to meeting you!
"The strongest muscle is the head"